Let me start this off by saying this is no time for productivity-shaming. We are in the middle of a global health crisis, and a lot has changed. It's likely your fitness routine doesn't look the way it did a month or two ago. Gyms are closed and group fitness is not exactly a thing right now. Maybe you've just transitioned from in-office work to working from home, just minutes away from the fridge. If you've been snacking more and moving less, you are not alone.
While we don't need to pressure ourselves to be fitness gurus right now, let's not underestimate the benefits of keeping our bodies moving. Exercise has the unique ability to decrease stress and anxiety by decreasing our stress hormone levels and stimulating the production of endorphins. Endorphins are chemicals in the brain that act as natural painkillers and often produce a "feel-good" sensation after exercise. [1] With so much being out of our control right now, it's necessary to do whatever we can to keep the stress and anxiety at bay. Let's discuss some practical ways to keep our bodies moving, and more importantly, keep those endorphins flowing.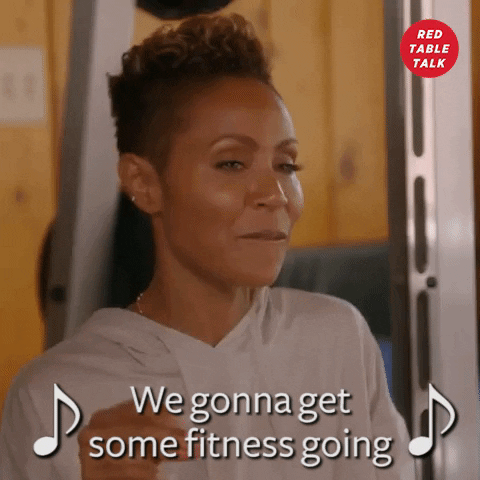 Make it a family affair.
With momentary school and daycare closures, you may have your hands quite full. Between homeschooling and cooking extra meals, squeezing in a workout may not seem feasible. While you may be accustomed to working out away from the family, it may be a good idea to get everyone involved. Including them in your fitness hour (or half-hour) might be a great way for the kids to expel that extra energy they usually get out at recess. If you're lucky, nap-time will follow, leaving mama with that much needed alone time. Dust off the Wii and get the whole family in Just Sweat mode or get everyone dancing at DJ D-Nice's (@dnice) Club Quarantine. If you're comfortable taking the kids outdoors, gear up for a family game of kickball or relay racing, which brings me to my next point…
Don't skip the Vitamin D.
I find that one of the most painful parts of quarantine is that it comes at the beginning of the beloved patio season. After several months of winter, I need Sun! Growing evidence suggests that regular exposure to sunlight has several health benefits, largely due to the production of Vitamin D. Sufficient levels of Vitamin D are associated with decreased risk for a number of diseases and conditions including high blood pressure, heart disease, autoimmune disease, and depression. [2] Find a way to incorporate some sun into your exercise regime while remaining ON YOUR OWN PROPERTY. Consider wearing a mask outdoors, and always adhere to social distancing guidelines of staying at least 6 feet away from others. [3] While this sounds very limiting, you can have your exercise with a side of Sun by doing Yoga on your balcony or deck, bike riding with the kids in your yard, or simply pulling back the curtains while you exercise indoors.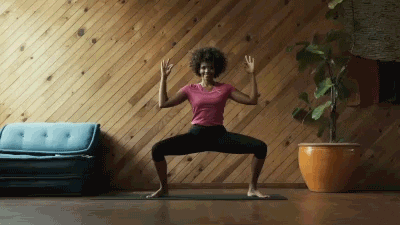 Freebie me, please.
If you're accustomed to working out in a gym or attending group fitness classes, staying active right now will require some adjusting. I encourage you to look on the bright side of having your gym membership on hold and take advantage of some freebies. If you're looking for group fitness of the virtual sort, social media has got you covered! Every one from Debbie Allen (@therealdebbieallen) to Black Girls Rock (@blackgirlsrock) is offering free classes via Instagram live. Follow your local gyms and fitness instructors on Facebook and Instagram to see what lives they might have scheduled. Planet Fitness and Gold's Gym are offering their apps at no charge for a limited time. This will have to suffice until they reopen their doors and we can all rush like its January 2nd. If you're a YouTube junkie like I am, you'll have no problem finding free workouts. Whether you prefer interval training, Pilates, Zumba, or strength training, YouTube has got your flavor, and it has got it for free!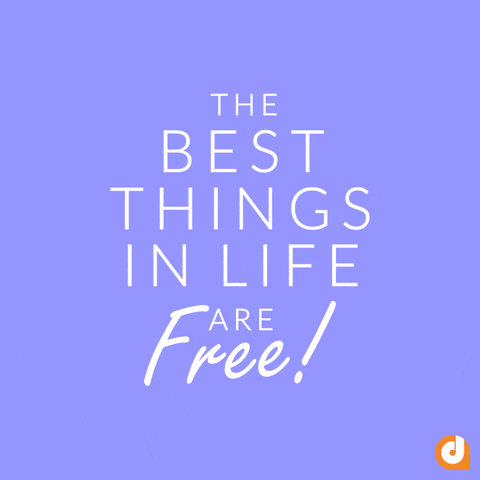 Exercise self-compassion.
More than anything, I want to emphasize that it is ok if you aren't meeting your fitness goals right now. Let's not underestimate the emotional toll brought about by all the recent changes stemming from COVID-19. More than any workout, it is vital that we all exercise self-compassion during this time. Self-compassion is when you treat yourself the same as you would a good friend who is going through a similar situation. [4] You wouldn't berate your best friend for missing a workout or two in the middle of a pandemic, so show yourself some kindness. Be mindful of how you speak to yourself during this time and avoid putting on undue pressure on yourself to workout. You aren't abandoning your fitness goals just because you take a few extra rest days.
Anxiety and Depression Association of America, "Understand the Facts: Physical Activity Reduces Stress," [Online]. Available: https://adaa.org/understanding-anxiety/related-illnesses/other-related-conditions/stress/physical-activity-reduces-st.
R. Nair and A. Maseeh, "Vitamin D: The "sunshine" vitamin," J Pharmacol Pharmacother, vol. 3, no. 2, pp. 118-126, 2012.
Government of Canada, "Coronavirus disease (COVID-19): How to quarantine (self-isolate) at home when you may have been exposed and have no symptoms," [Online]. Available: https://www.canada.ca/en/public-health/services/publications/diseases-conditions/coronavirus-disease-covid-19-how-to-self-isolate-home-exposed-no-symptoms.html.
C. E. Ackerman, "What is Self-Compassion and What is Self-Love?," [Online]. Available: https://positivepsychology.com/self-compassion-self-love/.